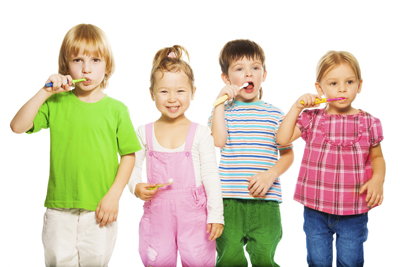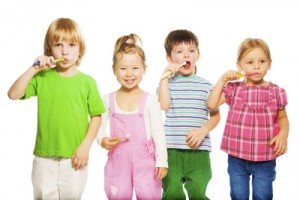 To many children, maintaining oral health is about as appealing as eating vegetables and going to bed on time. As a parent or guardian, you must make an effort to encourage your child to keep good oral hygiene habits. Follow these helpful tips to give little smiles a good start in life.
Make Brushing Fun and Easy
Do everything you can to make brushing less of a chore for kids. Pay attention to any likes or dislikes that are expressed.
Buy a soft-bristled toothbrush that won't irritate your little one's mouth. Let the child select the color. Look for brushes that feature licensed characters, glitter, lights, or music.
Don't ignore your child's taste in toothpaste. A mild, pleasant flavor that doesn't burn can make a world of difference. The same goes for rinses, if your dentist recommends them.
Offer each child a personal cup that's shatterproof, easy to grip, and appealing. Or provide disposable paper cups if they work better in your household.
Create Positive Associations with Oral Health
Even if brushing itself isn't as much fun as playtime, you can teach your child to look forward to cleaning their teeth.
Commit to spending alone time with your child while he or she brushes. Read a story or sing a special song for two to three minutes.
Create a chart for keeping track of brushing. Offer a special reward after a streak of unmissed brushing sessions.
Compliment your child on a job well done. Point out a beautiful smile, great dental checkup, or even an empty tube of toothpaste.
Oral health begins at home but should be supplemented with regular dental visits. Make those visits more affordable with EDP Dental Plan. The cost of our family plan is far lower than the premiums for most conventional insurance policies. You can start saving up to 70% off as soon as you enroll. To register, call 631-272-5230 or fill out our online registration form.